Create a new Tada Widget
From your Tada Dashboard, click the "Create new widget" button to start the creation process:

Select the Name & Type of your new Widget
The next step is to give your new Tada Widget a name and to select which type you'd like to use. Click the Select Widget button under the type of your choosing.
Select your Coupons & Discounts
You'll want to add the different discounts to your Widget on the next screen.
There are pre-set discounts, but these can be customized. Click on the pencil icon to edit.
You will be directed to a pop-up screen where you can choose 4 types of discounts: Automatic Code, Existing Code, Free Shipping, and No Discount.

For Automatic Code - You can choose the discount to be $ or % OFF and input the amount or percentage you like. You can also edit the discount name to be displayed, add the minimum purchase amount and add restrictions. Then 'Save Discount.'
Existing Code - Create an existing discount code in your 'Shopify Discount' section before adding it here.
You can also add 'Free Shipping.'
And finally, a 'No Discount' option. Read more about this here.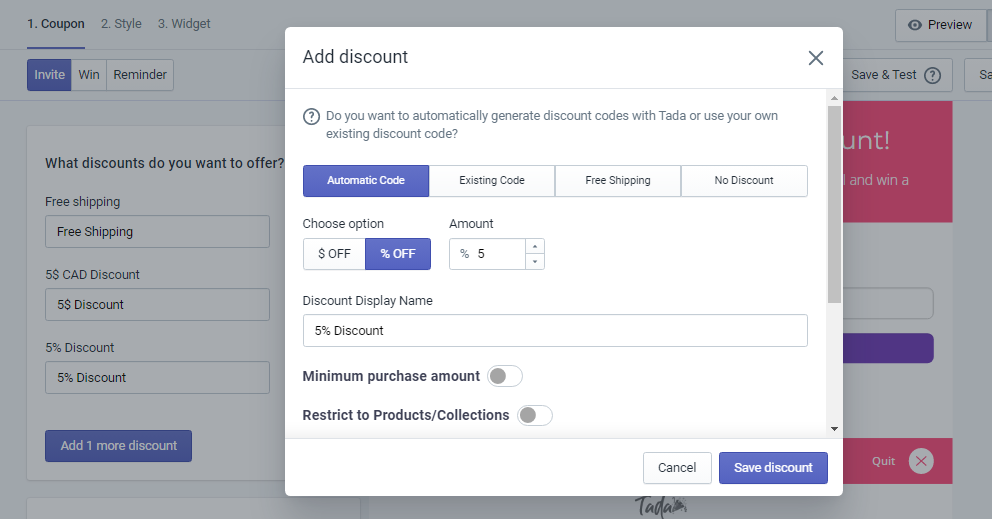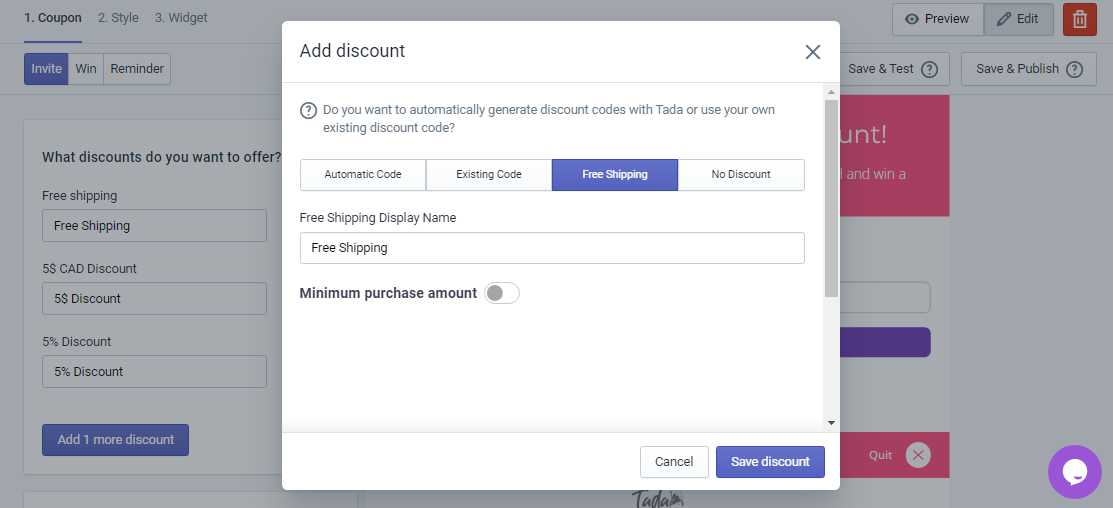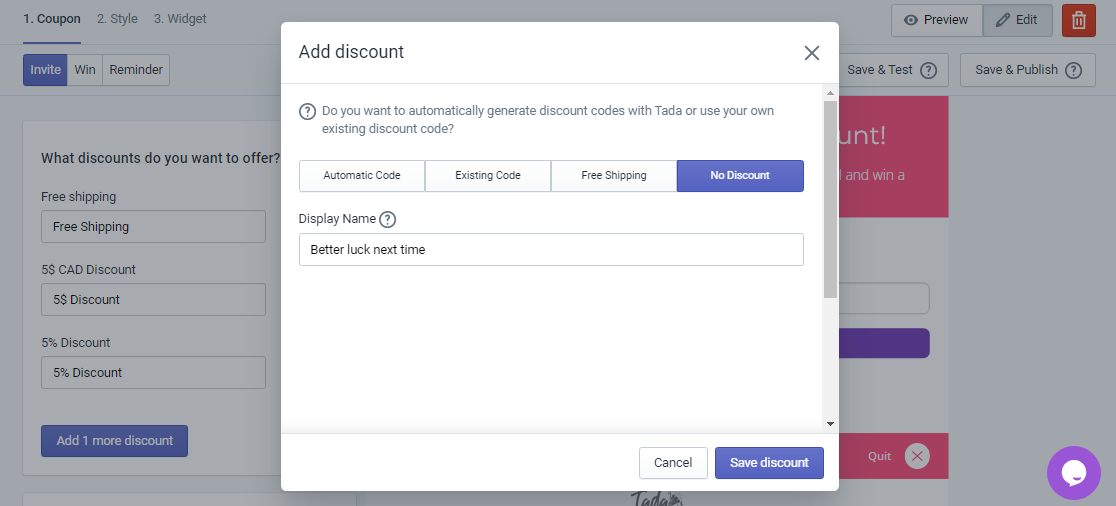 Keywords:
How can I create discounts for my widget?
Where can I add and edit discounts?
Can I customize my discount codes?