Absolutely!
The summary of your store impressions can be viewed from the dashboard. However, if you want to see how each widget performs, you have the option to view its analytics separately.
Here is a sample graph that you see when you access the Tada app.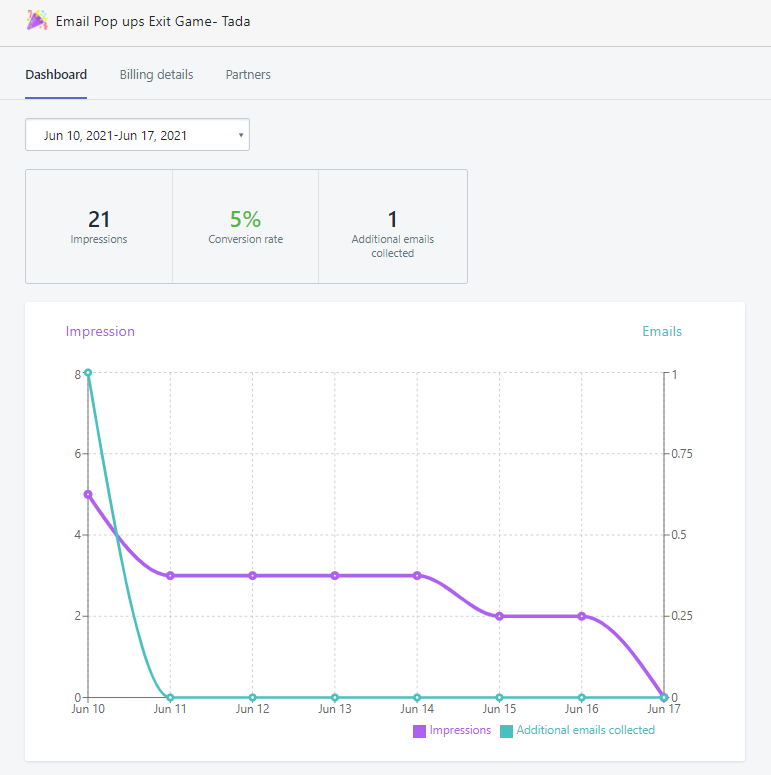 To access individual analytics of the widgets, follow the steps below:
1. Go to the Widget section of the app.
2. Click the arrow-down icon of the selected Widget.
3. Choose View Widget Analytics from the menu.
From there you will have access to the page below.
You may also notice that there are additional sections added in this view:
Date

- gives you the option to select from and to what period you want to track and review.

Shortcut Widget Selection Dropdown

- This section gives you a faster and easier way to access each Widget Analytics.

Back to Dashboard

- This button takes you back to the main Tada Dashboard.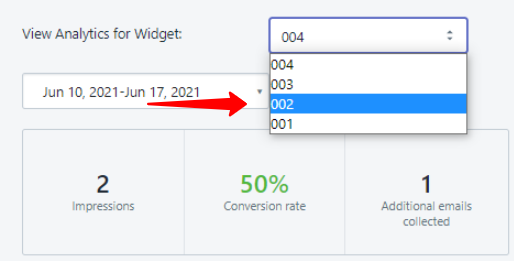 Keywords:
Can I filter the dates of the Analytics?
How do I view the impressions from each Widget?