Yes, it is possible!
We just recently launched a new Widget Type in Tada. It's a Pop Up that does not give away discounts and only collects email. It's therefore a simple Newsletter Pop Up! 🙌🎉
Here's how you can set it up:
1. Click on "Collect Emails Only".
2. Choose which type of widget you would like. You can either choose an Overlay Pop Up or a Side by Side Pop Up. Just to show you the step by step process, let's choose the Side by Side Pop up.
3. Create a name for your Widget and click on Continue.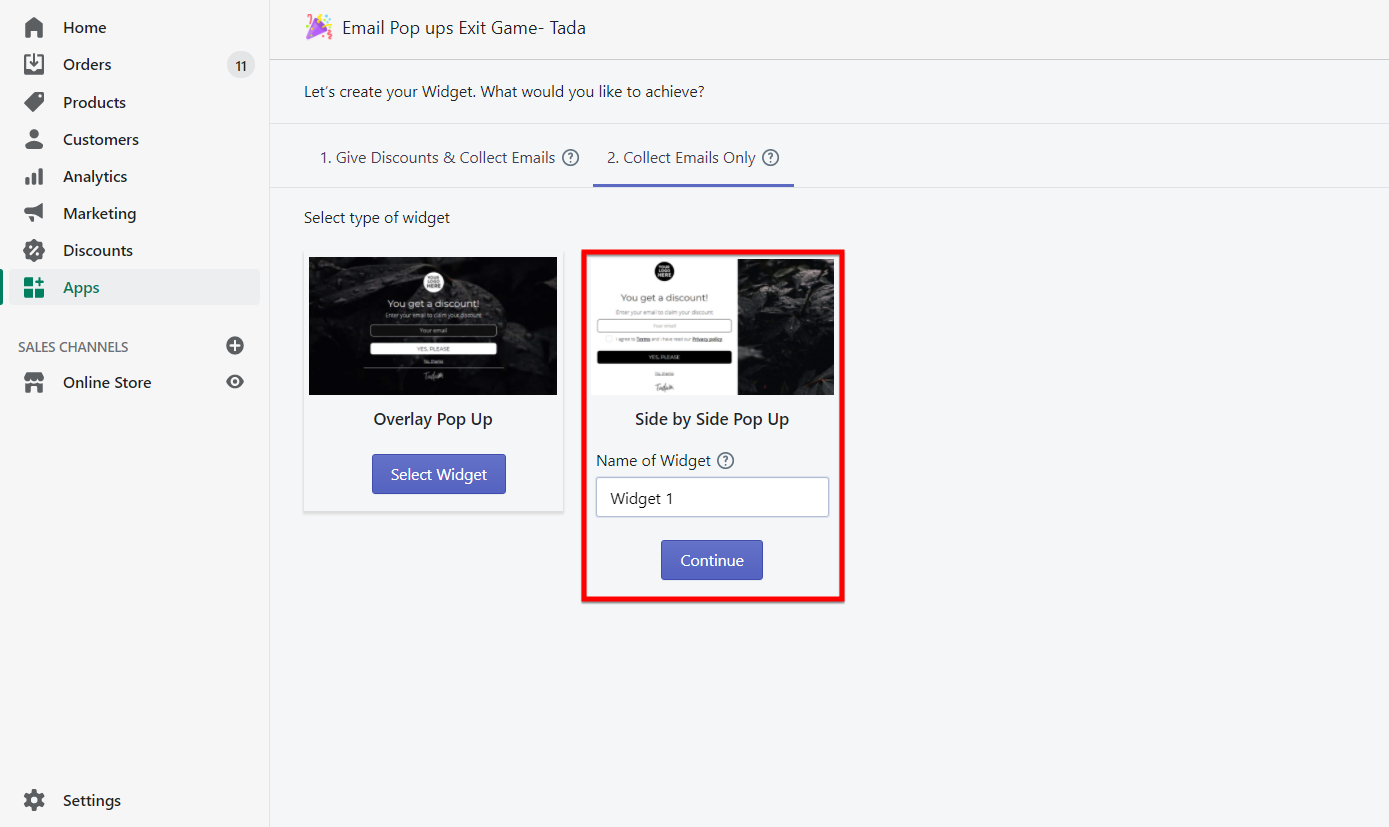 4. This is where you can personalize your Pop Up. You can change the Visual Style, the Pop Up Size, Remove Tada Branding and Choose a picture.
5. After you're done with the editing the Style, click on Pop Up which you can find here:
This is where you can make more changes to your Email only Pop Up such as customizing every single texts (or translating them) and a lot more (Real Time Email Validations, Preventing Email Duplications, Widget Settings, Enabling the Clickable Trigger, Translation and Behavior, Win Screen, and Exit Intent).
KEYWORDS:
How do I collect my visitor's emails?
Can I get my customer's emails without giving discounts?
I don't want to give discounts but I want to collect emails, how can I do that?