Yes! To do this, go to the Widget tab of your Tada app. Look for the Widget Settings section and select Once every period of time in the dropdown of the When does this widget show? You can select a flexible interval based on what you like.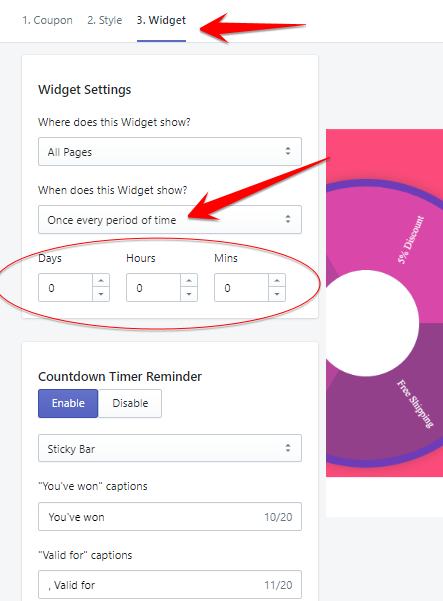 If you still have questions, you may submit a ticket here and we will get back to you as soon as we can.
KEYWORDS:
Can I show my widget every other day?
Can I give discount codes on schedule?
How can I set my app to show only during the weekends?