Great news on this 🎉! You can do this by going to the Billing details tab next to your Dashboard.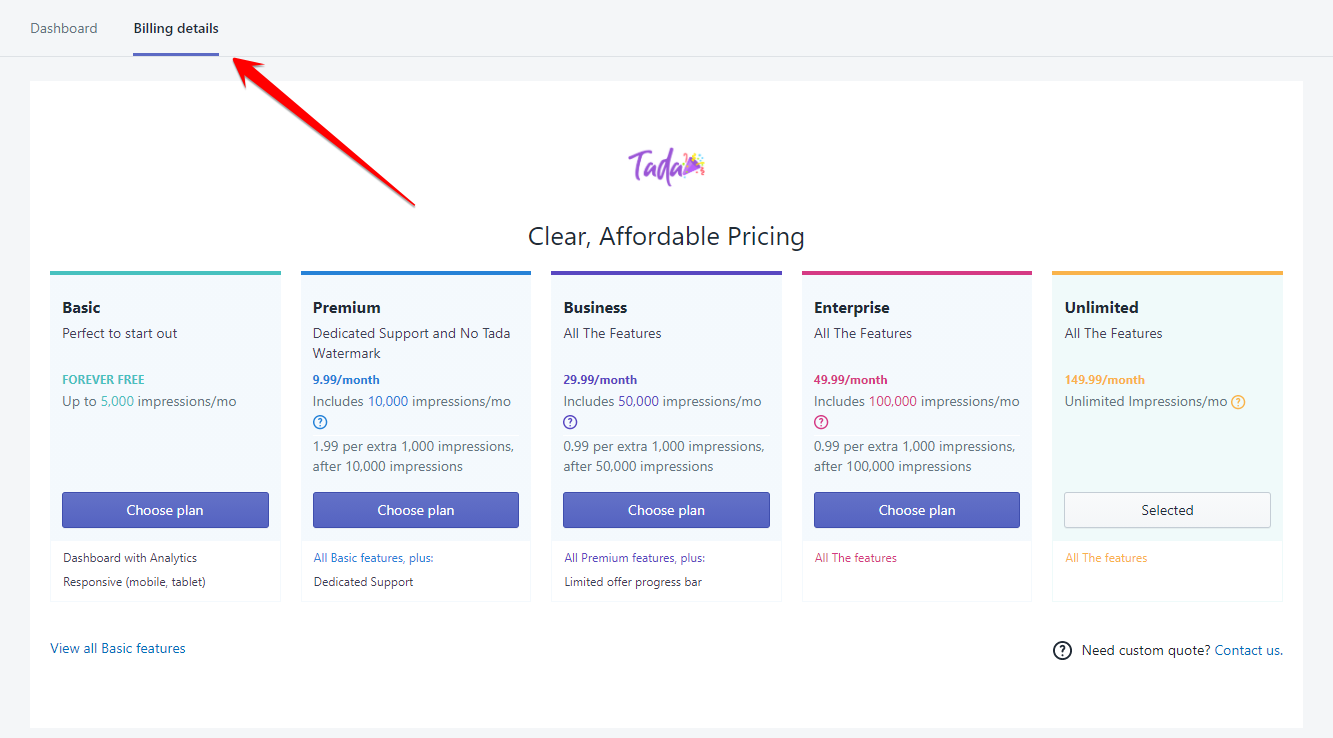 Head to the bottom section of the page and look for the Limit my Tada charges per month.
This is where you can tell Tada what amount you're willing to spend in-app. This will prevent Tada from charging more than a specific amount per 1 month period. This includes your Plan, Impressions, Add-on features and Validation Tokens. However, if this limit is reached, your Widgets and Validations will be automatically paused.
If you still have questions, you may submit a ticket here and we will get back to you as soon as we can.
KEYWORDS:
How do I prevent overspending on my subscription?
Is it possible to stop Tada from automatically charging my account?