Absolutely 🎉. You can customize your Widget in any language of your choosing by writing your own caption when creating your Widget. To do this, head to the 3rd step of the Widget Creation Wizard named "Widget" and substitute the texts in there: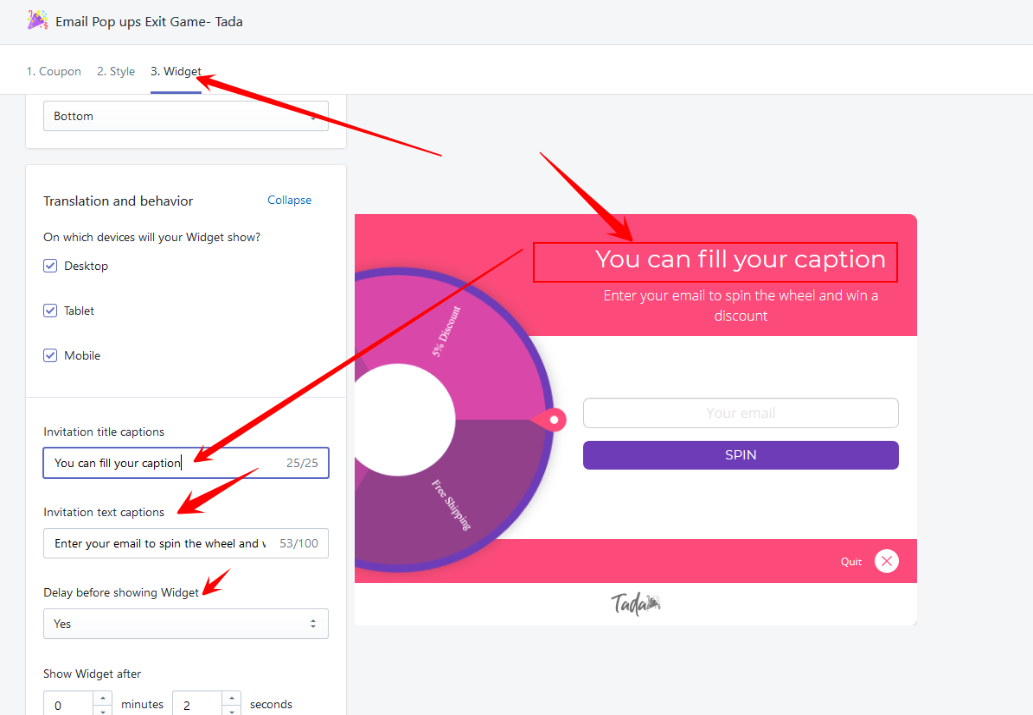 If you'd like to set up Tada in multiple language. We recommend creating one Widget per language you're looking to support. You can then target each Widget to the relevant pages on your site 😊.
If you still have questions, you may submit a ticket here and we will get back to you as soon as we can.
KEYWORDS:
Can I use a different language in my widgets?
Do you offer automatic translation of widgets?
My website is in a different language. Will you show the widgets in the same language as my website?