Absolutely! To do this, you'll want to go to the 1. Coupon section of your widget. Select the
pencil icon beside your discount or the

to modify or add discounts. A pop up will open to help you modify your discount.
If you are using an Automatic Code, turn on the button of Minimum purchase amount and set whatever amount you'd like for that code.
You can also set this if the discount you are offering is Free Shipping. Head to that option when you modify/add a discount and set the Minimum purchase amount.
Make sure to click on
to save it! 💾
For Existing Codes, you'll want to use our Predefined Discount Code option: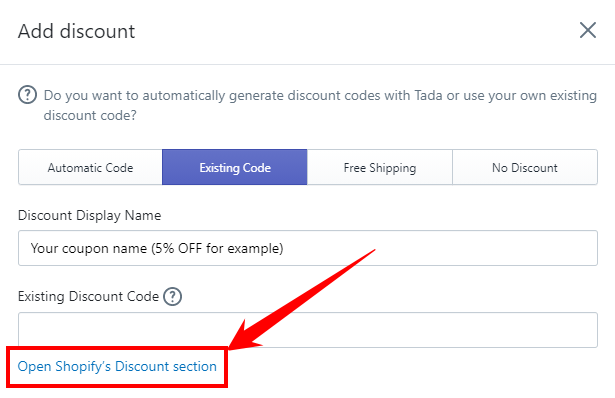 Add there the codes that you have created Manually in the Discount Section of Shopify. When creating those discounts directly within Shopify, you have the option to set a minimum order amount here 🎉:
Shopify has a handy guide on how to create those discounts available here if you're curious.
If you have any other questions, we're here to help! You can submit a ticket here and we'll get back to you as soon as possible.
KEYWORDS:
Can I set a maximum order amount for discount codes?
Is there minimum or maximum order for discounts?
Can I set order quantity for discount codes?