Have you tried refreshing your browser? If that doesn't work, try uninstalling then reinstalling your Tada app. To uninstall your Tada app, head to the Apps section of your Shopify.
Click on the Delete button across your Tada app.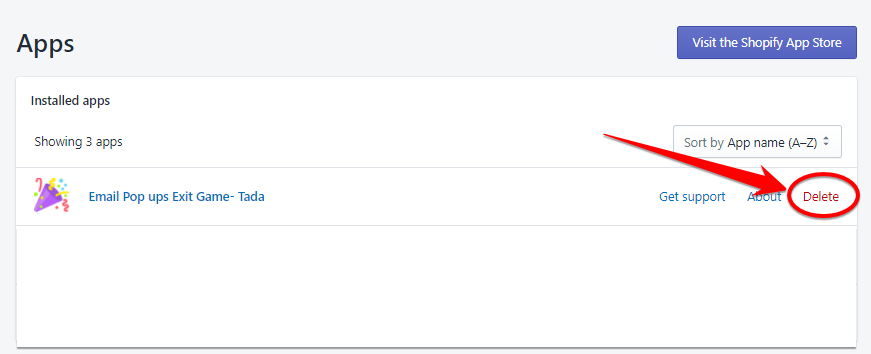 A prompt will open to confirm deletion. Just click on Delete button again to confirm.
A message should appear on the top of your Apps dashboard to confirm the deletion of the App.
To install it again, head back to your App dashboard and click on the Visit the Shopify App Store button.
A new window will open that will direct you to the Shopify App Store. On the App Store, type Tada on the search bar and click on the app. It will open the Tada app then click on Add App button.
Note that by doing this will remove all widgets that you have created on your Tada app. If you're still encountering this issue after reinstalling the app, please contact our support team by filling out a ticket here and we will get back to you as soon as we can 🙌​.

KEYWORDS:
Why is Tada app not working?
Why is my theme not working?
How can I uninstall my Tada app?
How do I delete my Tada app?