If your emails are not syncing automatically, it could be because you have not connected Tada and Mailchimp/Klaviyo. You can check the connection in the Tada Dashboard.
Connecting Tada and Mailchimp/Klaviyo
To connect Tada with Mailchimp/ Klaviyo, go to the 'Email Integrations and Exports' section in Tada Dashboard. See the page below and select your email platform.
If you are using our Starter plan, you will need to manually select the export option. The automatic sync option is available only with the Premium plan and up.
Follow the link and you will see the page shown below. Select the 'Only when the Export button is clicked' and click on export to sync your emails in the Starter plan.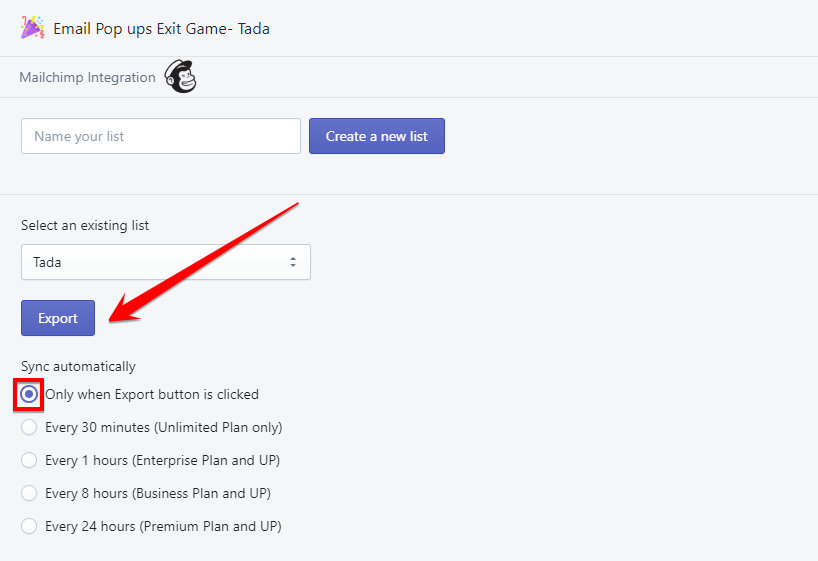 If you have any more questions, you may submit a ticket here and we will get back to you as soon as we can.
Keywords:
Why is my email not syncing automatically?
Is email sync included in the starter plan?
What do I need to do to sync my email?
How do I sync emails in the free plan?
How to connect Tada with Mailchimp/Klaviyo?