Yes, you can. Go to the Widget section then go to Widget Settings, select the pages where you want your widget to show in the Where does this Widget show? subsection. You can select from the following options:
All Pages
All Product Pages
All Blog Pages
All Static Pages
Specific Product(s)
Specific Blog Posts
Specific Pages
Homepage Only
Specific URL
Selecting Specific Pages will automatically detect your Products/Blog Posts/Pages in your website. However, if the page that you want was not located, you can enter the URL of that page under Specific URL 🙌​! Note that when selecting that option, you should avoid using URL shorteners and should start with http:// or https://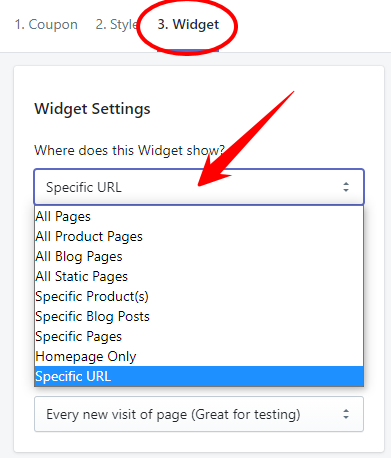 If you have any other questions, we're here to help! You can submit a ticket here and we'll get back to you as soon as possible.