First, please sign in to your Klaviyo account.
Next select 'Account' on the top-right menu under your account name: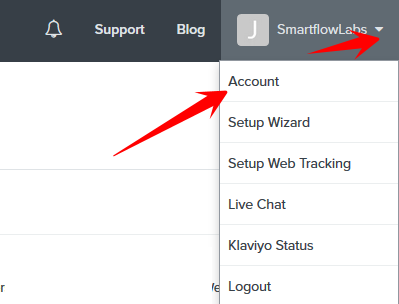 Click 'Settings > API KEYS'
Under the Private API Keys section (important), generate one by clicking 'Create API KEY:
Copy the key for the new entry that was just added:
Back in Tada, paste and save your key:

Woohoo! You've connected Tada and Klaviyo together 😊!
If that didn't work, you can submit a ticket here and we'll get back to you as soon as possible.
You can also contact Klaviyo here regarding issues on their end.
KEYWORDS:
How do I use my API key?
What is Klaviyo private API key?